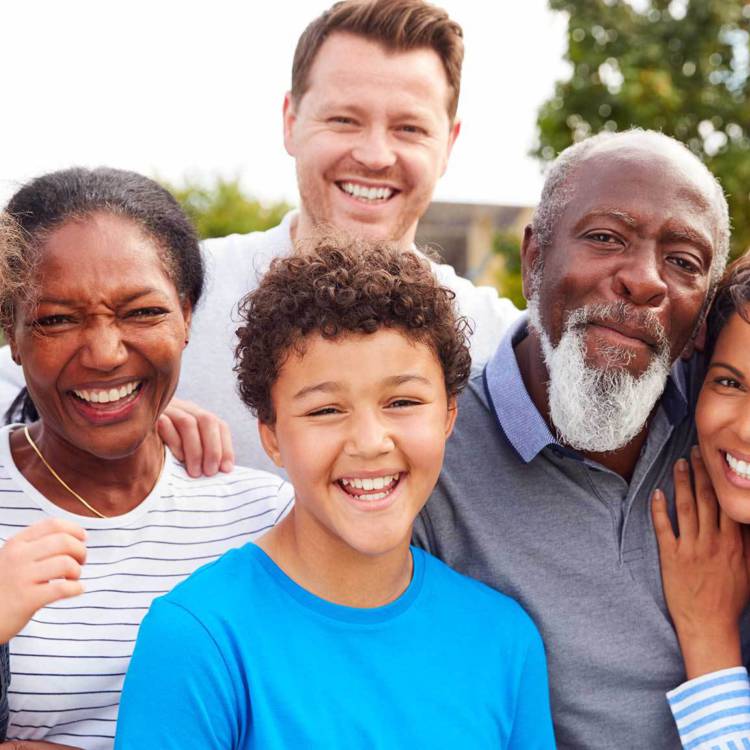 Testimonials
I just wanted to drop you a note to personally thank you for helping us with my tax problem. We have been so happy with our association with Wealth Stewards and you in particular.
Any time we have contacted you with questions or issues you have responded quickly and conscientiously. Even though we are not "big" clients you have made us feel important and taken care of. Of course it doesn't hurt that our investments are doing well :)
We are both of a mind, that connecting with you and Wealth Stewards has been beneficial to us financially but more importantly has given us a peace of mind that is reassuring.
Your personal touch and genuine concern for our well being both professionally and personally is so appreciated. Thank you for all you've done and we look forward to a long and successful relationship with Wealth Stewards.
A belated thank you to Haley Thomas for her assistance when we were at a difficult stage of our lives. Her ability to clarify things, her understanding, patience, intuition, and initiative helped us figure out how to do what was necessary to make a major lifestyle change.
My husband, and I would like offer this testimonial to Haley. Almost three years ago, we began to see Haley, with Larry Tomlin, for financial help. We are seniors, and I was still working. We knew we had to move out of the house we had been living in for 45 years. We couldn't maintain it and were very confused and nervous about what to do next.
After several meetings with Haley, during which she patiently and pleasantly helped us try to organize our thoughts and clarify our financial possibilities under different scenarios, we were still undecided, but feeling more as if we understood our options and what our financial situation would be, depending on what we did next after we sold the house, which had been paid for many years ago.
Beyond the financial help, however, Haley proved to be intuitive. She realized that what was really blocking our decision was fear about how we could get out of a house with 45 years of accumulated possessions, where we were very comfortable and at home. She took the initiative and sought some answers for us. She learned about a company that helps people in our situation to downsize and get ready for a move. This was huge because we didn't know such companies existed, even thought there are many of them, and it was the information we needed to push us to go on to the next steps. We already had a real estate agent we trusted and liked. So once we hired the downsizing company, we were able to proceed.
We sold our house and found an apartment that we felt would meet our needs, and we made the move a little over two years ago. We still occasionally miss the house, but we are comfortably settled in our apartment now, and we feel Haley's work and suggestions helped us overcome a major stumbling block to accomplish this.
Regarding my recent experience with Wealth Stewards, things went very smoothly using the Online onboard process to open and sign documents online. It's always nice to avoid the hassle of mailing or faxing paper documents
My husband passed away last year and he had always dealt with the finances. When he passed away I was shocked and felt that I would go before him. I didn't realize that I would have to deal with the complexity of the banks and all of the GICs. The problem was that I was doing it all myself and I needed help. I don't feel that I am as alert as I used to be and I needed to have everything in one place.
I was happy when my sister Johanna referred me to Wealth Stewards. She had been working with them for years and was always happy with their service. When I started working with Haley she was able to take a lot of the worry off of my mind and helped me deal with lawyers, accountants and the people at the bank. She even accompanied me to the lawyers office to help make sense of everything.
Since working with Wealth Stewards I have been able to sleep better knowing that everything is in one place. Whenever I have a question I know that I can call Haley. Since becoming a client of Wealth Stewards I definitely feel peace of mind that somebody is helping me and that all of the money is in one place. I now feel more confident.
Thank you to Haley and the Wealth Stewards team.
Hamed, as you know, I am not big fan of paperwork. I have worked with you at the bank and I remember the amount of paperwork we had to go through for small transactions, I love how simple and efficient the process is with Wealth Stewards
Onboarding with Wealth Stewards was painless. No in-person signing ceremonies needed. There were numerous forms, but Wealth Stewards took care of the details and we were able to review and sign online
I learnt of Wealth Stewards from my accountant who suggested I give them a call. I am very thankful for his suggestion because it has been a wonderful experience.
We appreciate Hamed's attention to detail and his ability to alleviate our concerns regarding the uncertain times that we are living in.
I've never been a fan of investment advisors, since most are brokers with hidden conflicts of interest, so the fee transparency at Wealth Stewards is important to me. At the same time, I've had to admit (in my 50's) that I'm not myself a savvy investor myself. Hamed works well with our accountant, considers our situation and gives good advice when we need it. And the investment returns have been better than what I would have done myself...I'm tracking it. I feel like we've made a good choice with Hamed and Wealth Stewards.
Hamed has been a breath of fresh air for my wife and me. He has an easy going attitude, impressive knowledge and is a great communicator. In the past, our biggest frustration has been the sinking feeling that our interests have been secondary to our advisors interest. That said, our overall experience with Wealth Stewards and Hamed has been excellent. We are happy with our returns and feel comfortable that our portfolio is in good hands even in these turbulent times.
As a foreign national with a long term consulting commitment in Canada I had approached several banks to set us an RSP. None of them seemed to be able to get past my status as a foreign worker and were stymied by this situation. Wealth Stewards had no problem getting it set up for me and offered a variety of excellent investment options.
Accountable Support Program Testimonials
Wealth Stewards' multi-disciplinary expertise in all aspects of wealth planning and management has proven invaluable to me and many of my high net worth clients.
Wealth Stewards Inc. helped me discover the added value that I could provide my clients. When competition was getting incredibly tough, an edge like this was crucial to differentiating our firm, retaining our best clients and acquiring new ones.