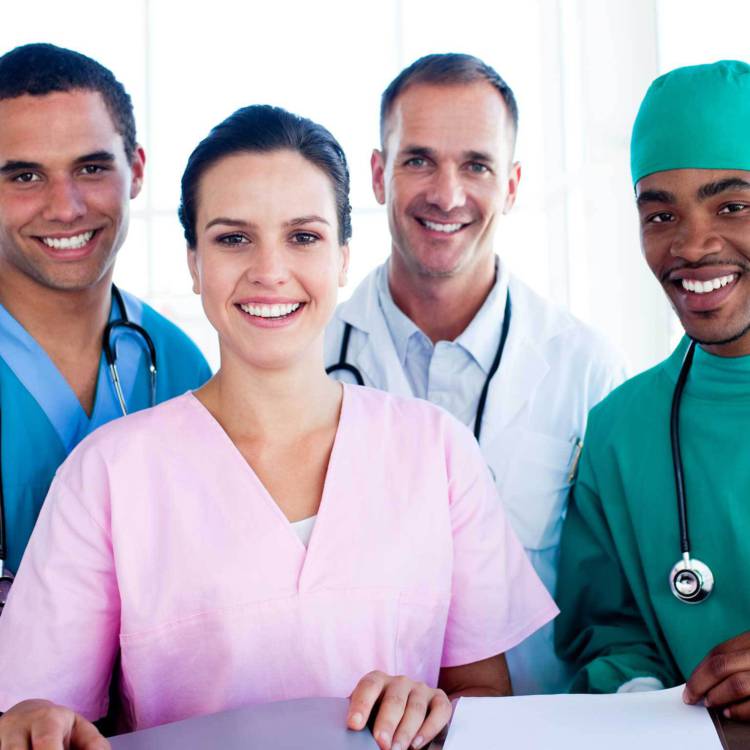 Maximize Your Wealth Potential:
Access Specialized Financial Planning Services for Medical Professionals
Enjoy true Peace of Mind
Sleep easy knowing that you have a plan in place to achieve your goals and can weather any unforeseen circumstances that occur. Feel confident that you have a strong team behind you to support you and help you feel at ease.

We are here when you need us most
Our advisors are available for in-person or online meetings or outside traditional hours, to accommodate our clients' schedules.
We are fiduciaries
Many of the wealth management teams in Canada are brokers. Portfolio Stewards Inc., is a registered portfolio manager, which means that it operates at a fiduciary level; a client's interest must come first.
Your Goals are Our Goals
Our goals are aligned with yours to ensure our advice is objective, transparent and suits your best interests.
We Give the Gift of Time
As a medical professional you know the value of your time. Keeping your financial affairs up to date can take a significant amount of time. Our clients tell us that we save them 50-100 hours a year or more.
Access Unique Investment Opportunities
Portfolio Stewards Inc. provides alternative investment strategies to meet unique objectives such as low volatility, accessing niche asset classes, minimizing taxes, etc.
Hamed, as you know, I am not big fan of paperwork. I have worked with you at the bank and I remember the amount of paperwork we had to go through for small transactions, I love how simple and efficient the process is with Wealth Stewards
My husband passed away last year and he had always dealt with the finances. When he passed away I was shocked and felt that I would go before him. I didn't realize that I would have to deal with the complexity of the banks and all of the GICs. The problem was that I was doing it all myself and I needed help. I don't feel that I am as alert as I used to be and I needed to have everything in one place.
I was happy when my sister Johanna referred me to Wealth Stewards. She had been working with them for years and was always happy with their service. When I started working with Haley she was able to take a lot of the worry off of my mind and helped me deal with lawyers, accountants and the people at the bank. She even accompanied me to the lawyers office to help make sense of everything.
Since working with Wealth Stewards I have been able to sleep better knowing that everything is in one place. Whenever I have a question I know that I can call Haley. Since becoming a client of Wealth Stewards I definitely feel peace of mind that somebody is helping me and that all of the money is in one place. I now feel more confident.
Thank you to Haley and the Wealth Stewards team.
We appreciate Hamed's attention to detail and his ability to alleviate our concerns regarding the uncertain times that we are living in.
I've never been a fan of investment advisors, since most are brokers with hidden conflicts of interest, so the fee transparency at Wealth Stewards is important to me. At the same time, I've had to admit (in my 50's) that I'm not myself a savvy investor myself. Hamed works well with our accountant, considers our situation and gives good advice when we need it. And the investment returns have been better than what I would have done myself...I'm tracking it. I feel like we've made a good choice with Hamed and Wealth Stewards.
Hamed has been a breath of fresh air for my wife and me. He has an easy going attitude, impressive knowledge and is a great communicator. In the past, our biggest frustration has been the sinking feeling that our interests have been secondary to our advisors interest. That said, our overall experience with Wealth Stewards and Hamed has been excellent. We are happy with our returns and feel comfortable that our portfolio is in good hands even in these turbulent times.
As a foreign national with a long term consulting commitment in Canada I had approached several banks to set us an RSP. None of them seemed to be able to get past my status as a foreign worker and were stymied by this situation. Wealth Stewards had no problem getting it set up for me and offered a variety of excellent investment options.